Yesterday I spent the whole day doing photos and just hanging at the hotel. In the morning I rented a scooter and drove 26km to the beach to take a photo for Linnea's 1st birthday. I was the first person to post on Facebook about it. Uncle #1!! 🙂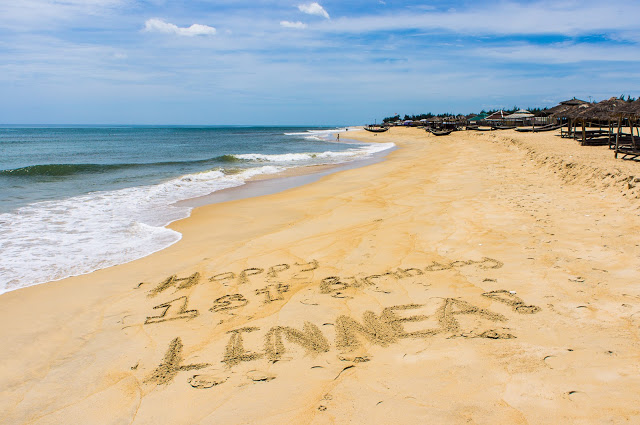 Now it's time to go. Goodbye Hue, it has been an amazing time.
Everybody comes and everybody goes. The world turns, and life is both beautiful and sad in equal measure. You can hold onto it as much as you could a spark.
Take a bus four hours north into the unknown.