I'd rented a place in Playa del Carmen for a couple of weeks to get some focused work done. It's not my ideal city, but it was a good place to take a bit of time out.
While I was there I got an email from a friend who lives in the USA. She was heading home to Spain and wondered if I wanted to crash at her place for a month or two of free accommodation in Cadaqués.
Spain you say??
FREE you say???
Well what does this place look like?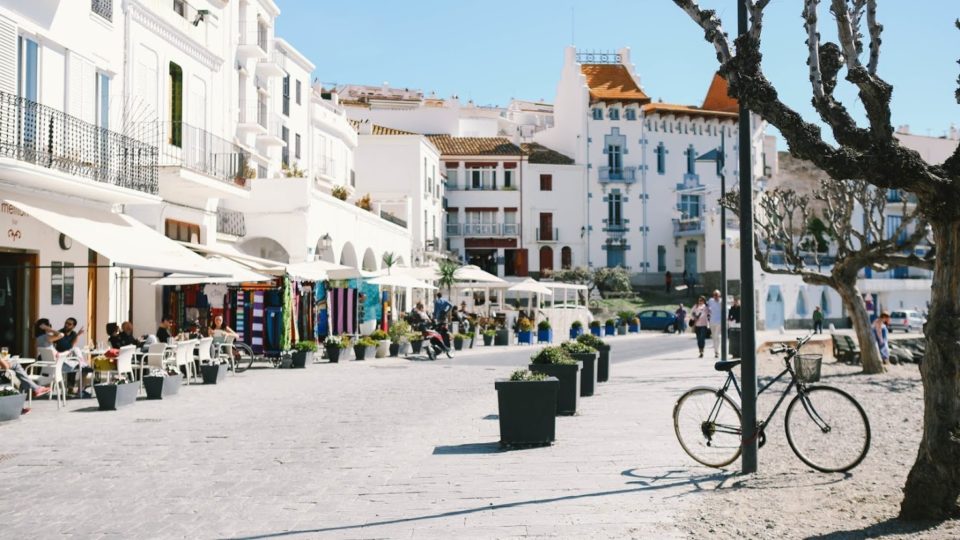 Ok I'm not gonna lie, that's pretty awesome. But let's not get too hasty, better check the price of tickets from Mexico to Spain…
$200?!
Decision made – I was on a plane!
When I got to Barcelona, I would have exactly 40 minutes to get off the plane, get out of the airport, and get a taxi to the bus station which was 30 minutes away, so I could catch the last bus to Cadaqués.
My Spanish friends told me it couldn't be done, but I'm always pretty optimistic about this kind of thing. That is until I was standing in the check-in queue and they told us that the flight was delayed by an hour.
Crap.
Oh well, you know what they say – take the actions that are under you control and accept the rest as fate. So I did the only logical thing I could think of: had lunch. And it was awesome. Double cheeseburger with Oreo shake from some diner lookalike chain. Soooo good.
The flight left an hour late as promised, but due to some magical air currents, we arrived 5 minutes before the original un-delayed time! The cheeseburger must have done something right.
Taxi to the bus station, bus to Cadaqués… and I was there 🙂
In Spain!