On Saturday a group from my Spanish class went on a road trip to San Sebastián. It's a tiny pueblo nestled in the mountains a couple of hours' drive from Puerto Vallarta.
It's called a Pueblos Mágicos – literally a magical town. And it truly, truly is. Just arriving across the bridge into town and you can feel the peace and tranquility of this place.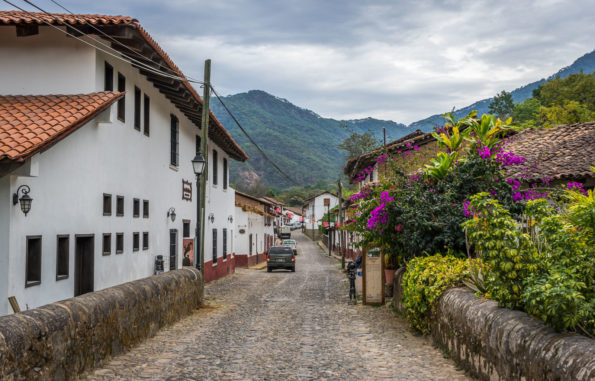 The residents of the town take enormous pride in where they live, and it's evident absolutely everywhere. The houses are pristine, and the paint looks like it has only been done in the last month.
It has many buildings that are unchanged since the 1600-1700's, including Church, which was built in 1608: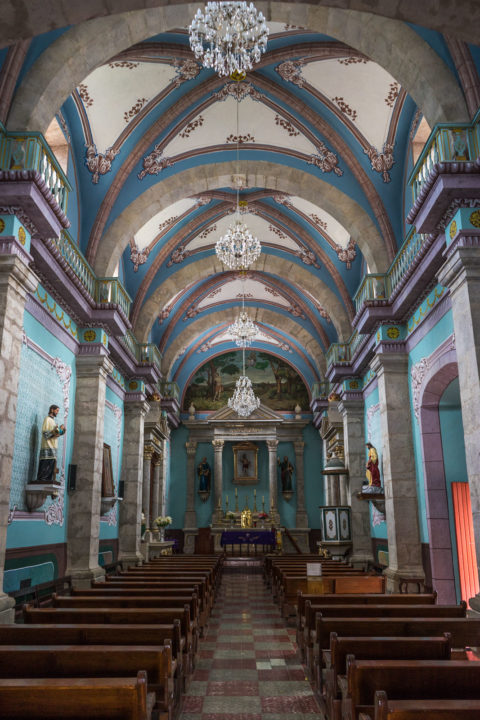 It was originally founded as a mining town, but now does a roaring trade as a tourist destination. The vast majority of people visiting are turística nacionales, rather than international visitors, and it was just so nice to get out of the big-city-life of PV and step back in time to a place like this.
Originally there were 25 gold, silver, and lead mines, but these days there are only a couple in operation. Which is a bit tough because someone seems to have stolen their picks!!
Like everywhere in Mexico, the food was absolutely incredible. The highlight (not pictured) was polle con mole, which is chicken cooked in a mole sauce. Now this is the name of a style of sauce where the recipe changes everywhere you go in Mexico. This particular one had over 30 different ingredients, including chocolate, and was just mind-blowing!
Honestly I feel like I could cut my trip short and just live in a place like that forever. And the property prices here are insanely cheap when you compare it to back home in Auckland. If you sold a 3 bedroom house in Auckland you could live like a king here for years and never need to work. Really makes you think…
We went to an artisan tequila distillery and got taken through the whole process from agave plant to finished product. I don't know what the process is like elsewhere in the country, but here at least the whole thing was completely done by hand.
And of course no road trip in Mexico would be complete without a guy on the side of the road fixing his old VW 🙂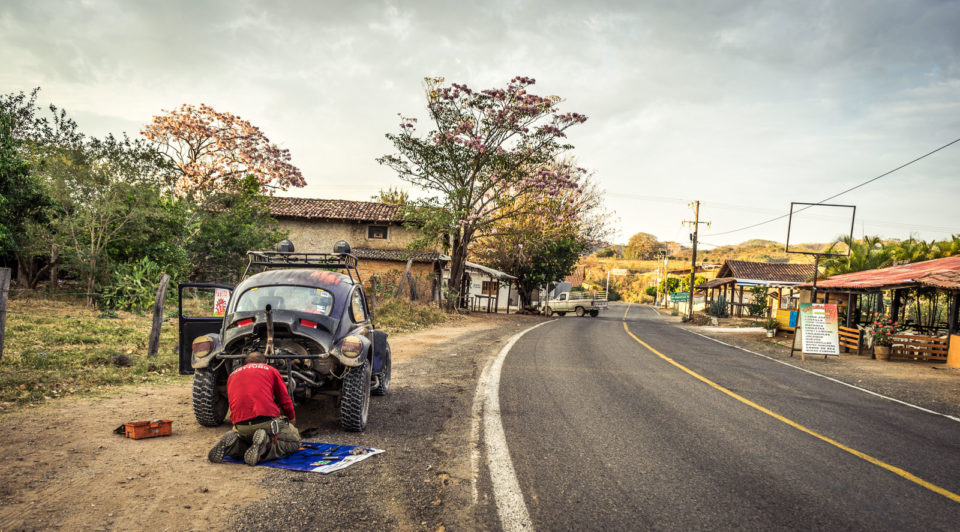 Viva México!!