You probably noticed that I arrived in Greece, and then my blog suddenly went offline. So what happened?
Well I only made it two days in Greece and I lost every single dollar to my name.
It's my own fault though. After 13 months of trouble-free travel I make one mistake …… I walked away from an ATM leaving my card behind. Realised my mistake two minutes later, but the card was already gone. Ran back to my room to check online … and my account was cleared out.
So in early 2013, I borrowed some money, flew home to New Zealand, and I've been saving up again for the next trip. And here we are in 2017 for round two.
This is the map of how far I got last time: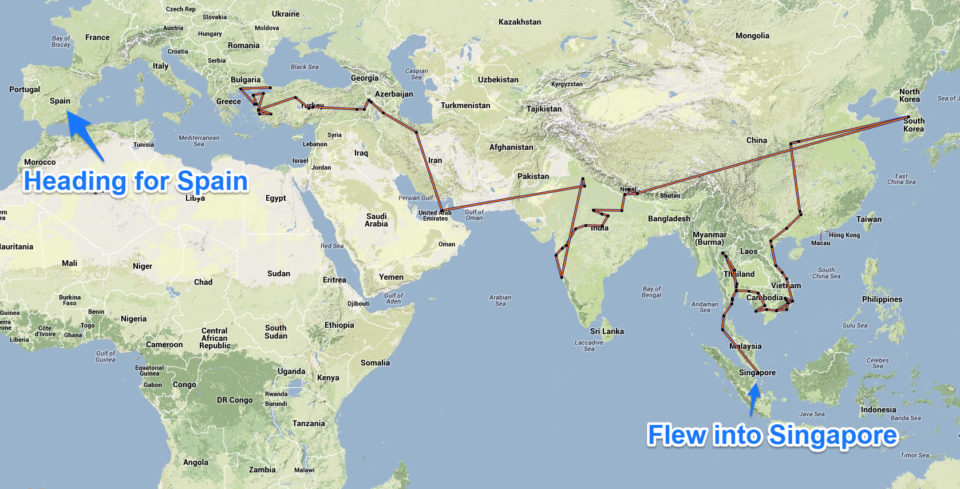 Now the plan is still to get to Spain, but picking up where I left off in Greece would be just too easy. I mean, that's only like half a dozen countries in between… I need more of a challenge!
Something like this: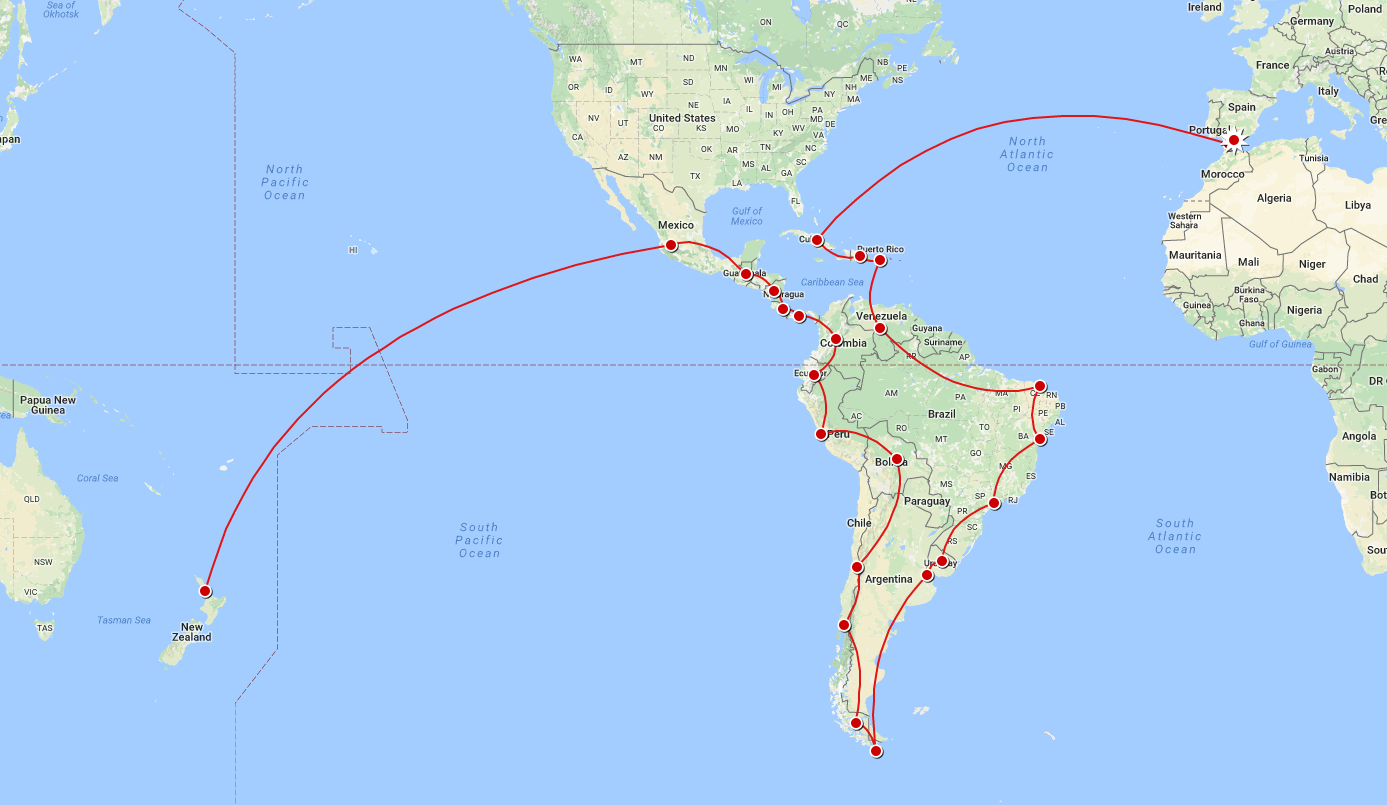 Fly to Mexico; spend a few years backpacking around Central and South America; and eventually sail from the Caribbean to Spain.
Challenge accepted!
I fly out to Guadalajara on the 15th of Feb. All I've gotta do until then is enjoy my last NZ summer and say goodbye (again) to this beautiful country.
Can't wait. 🙂
In the meantime, here are some of the photos I've been doing since I've been back: