Or 'A Tale of Two Wednesdays'…
On Wednesday morning I woke up in beautiful Omokoroa. It was very bittersweet to be saying goodbye to my Mum & Dad, and my brother and his family who were across from the States. But the siren song of the road was strong, and I've never been one to say no to a good tune.
I was on the road by 10am, heading up to Auckland with my bag all packed.
Here's the final loadout – 9.5kg in total, and that's including a laptop, my camera (and its own bag), a UE Boom (gotta have music!), and the standard travel paraphernalia.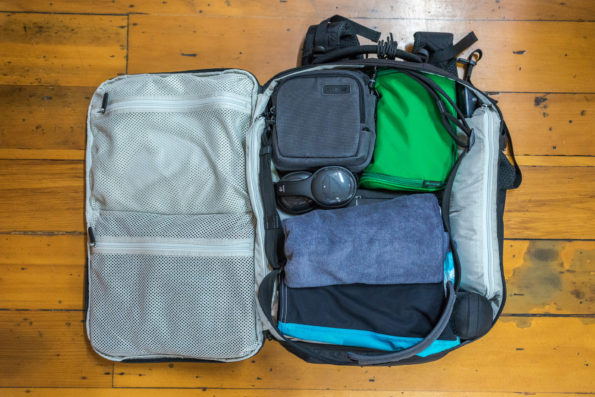 My flight is at 12:30am, so I spend the day hanging out with Logan, getting a last bit of prep done, and drinking some fine imported Japanese beer.
First problem is at the check-in counter. I have an ESTA valid through to April… but what I didn't take into account is that when I got my new passport, the ESTA is no longer valid. Damn you bureaucracy!! I have to jump out of the queue and head down the arrivals court to Flight Centre who hook me up for a minor $75 processing fee.
Back to the check-in counter and all is well. The lady manages to book me window seats on all three of my flights, nice!! I go through security, and settle down for the long wait til midnight.
When we get on the plane, the woman who is sitting next to me is from the USA, and tells me that when I get to Mexico I absolutely must go to Puerto Vallarta. Well I didn't have any plans yet, so thanks random stranger, I will take your advice!
I tried hard to sleep on the 9 hours to Hawaii, but it was patchy at best. All good though, plenty of time to make up when I get to Guadalajara.
Woke up in Honolulu on Wednesday morning. It was pretty uneventful – I went looking for some lightweight travel pants, but apparently backpacking isn't a big thing in Honolulu. Who would have thought!
Back on the plane at 8pm, managed to get myself an empty row of 3 seats this time! Thought for sure I would have a nice long sleep, but failed to take into account the timezone difference, so my glorious 8 hours of expected sleep turned into 4. Still, plenty of time to make up for it when I get to Guadalajara.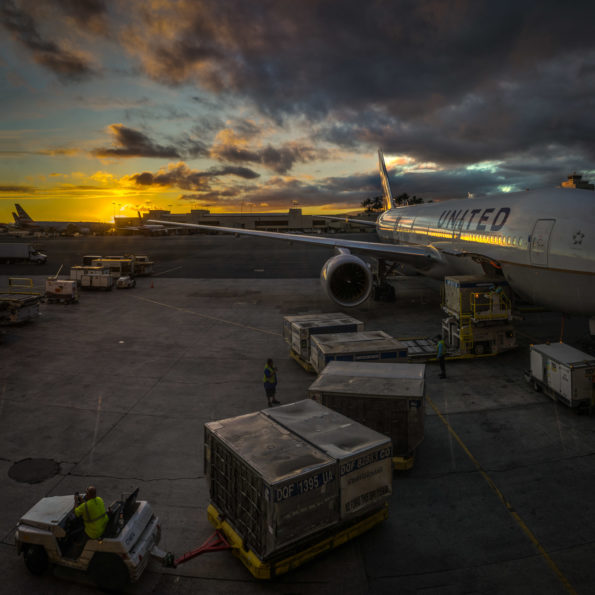 Wake up in Houston, two hours to go and then a short flight to Mexico. Getting excited now!
Arrive in Guadalajara. Step off the plane and straight away I've got that really cool feeling of uncertainty – strange country, unknown customs, can't speak the language… loving it.
I get to the hostel and I'm dead tired. Two Wednesdays and a whole Thursday of travel and I'm beat. But seems a shame to just go to sleep so I go and chat with the other people staying there. Turns out it's one of the guy's birthday, so we're all going out tonight. Fair enough, plenty of time to sleep when we get back!
Epic night out, crazy Mexican nightlife, enormous jugs of beer for $2, manage to get home by about 3am.
But I somehow failed to remember from my last trip just how bad traffic noise and dorm-mate snoring can be. I mean, we're talking jackhammer on concrete levels of volume. I seriously thought the guy might be dying.
So there I am, still lying there awake at 6am and wondering just what the hell I've gotten myself into…
Ah well, you've gotta get used to it at some point, right………?