It's a beautiful day! I mean who could complain with views like this for breakfast?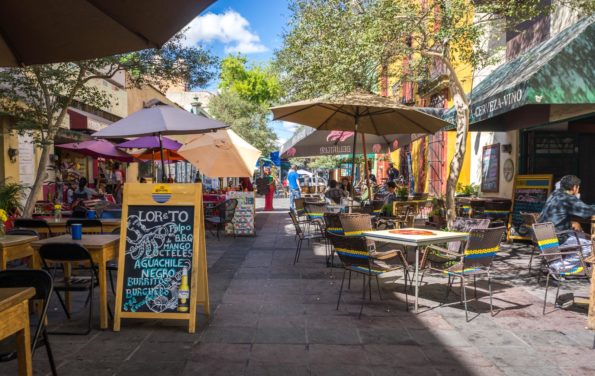 After a second-rate sleep in my first-rate dorm, we headed out to explore what this town has to offer.
This place is amazing with some incredible history. A short walk from my hostel and we were in the historical centre of town. It starts off with the Rotonda de los Jaliscienses Ilustres, a gorgeous monument to the famous people of Jalisco's history.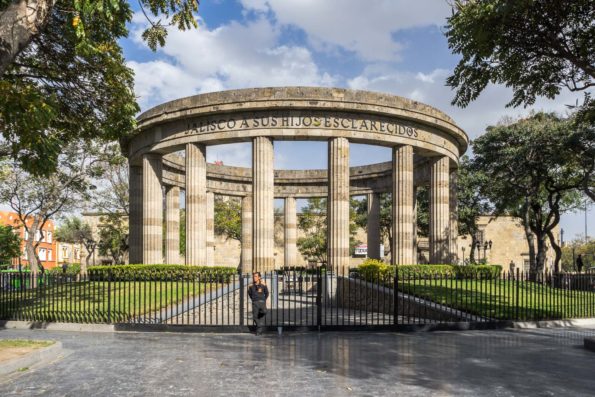 Next up is the landmark Guadalajara Cathedral.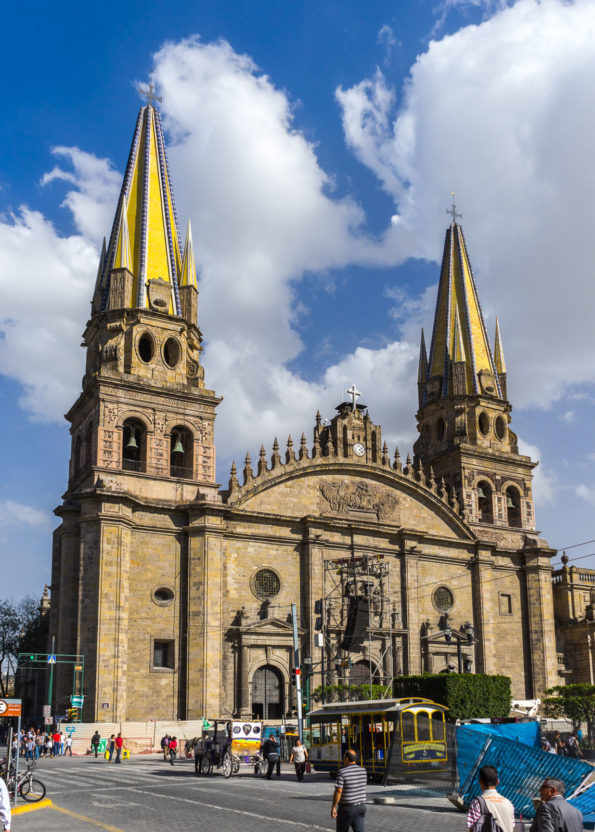 I couldn't get a great shot out the front because they were doing some massive roadworks. But the inside was just stunning: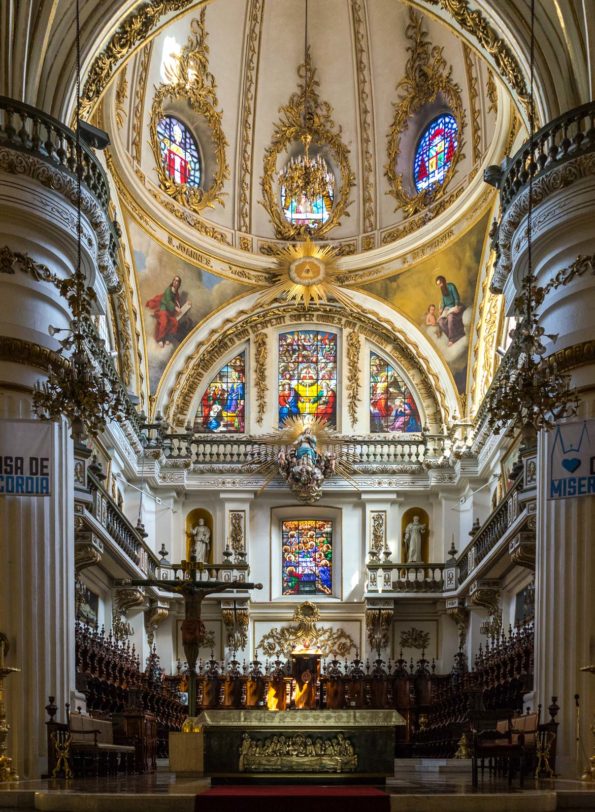 The atmosphere was very respectful inside – no crowds of tourists talking loudly and using flash photography. There was an eclectic mix of ancient artifacts, modern plaster sculptures, and statues of various saints with LED strip lighting casting a holy glow around their heads.
Back outside, and it seemed like half the block was being torn down: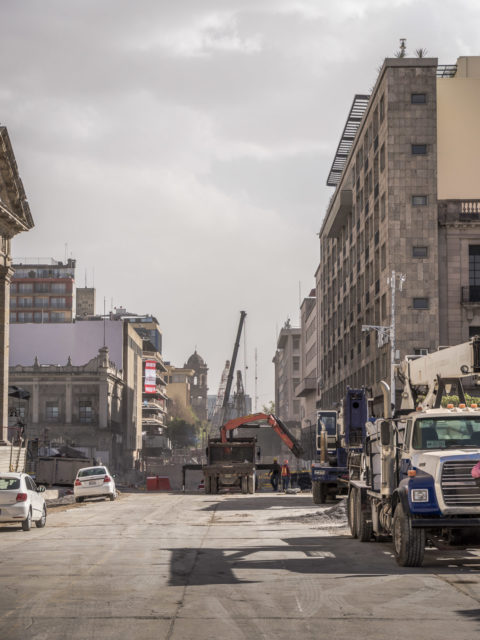 There were so many quirky facets to the city that I would love to see at home. Like this outdoor children's art class that we just stumbled across walking down a random alleyway:
And absolutely everywhere in the town were these incredible full wall graffiti murals. Some of them were just stunning and there was so much variety. Street art seems to be a HUGE part of Mexico so far, and I'm loving it!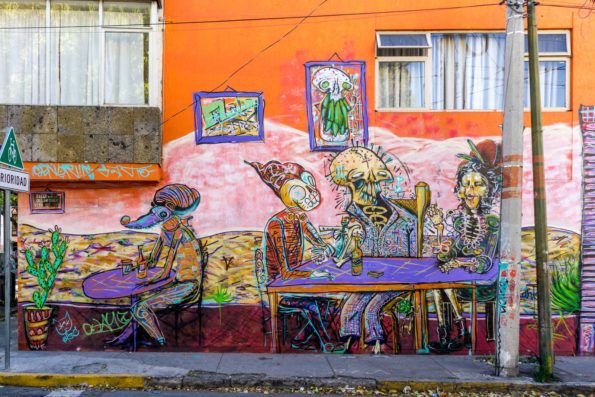 Now I think it's time to go full local and have an afternoon siesta. Maybe just maybe catch up a little bit on that sleep 😉