I'm back from my spur-of-the-moment 3 day trek. It was absolutely mindblowing. The country here is so incredibly beautiful, especially coming from China where it's gray skies every day.
We left on an overcast morning, about 8am. There was me, Holly (a Scottish girl from my hostel), and our guide
Ram
. If you're ever looking for someone to take you on a trek, definitely look him up, he was fantastic. We took a car from Kathmandu to Sunderajil, and hiked for 5km on the first day to get to Chisapani. The paths were gorgeous – orange and red clay surrounded by lush green rainforest. Everything was bursting with life and the plants reminded me so much of home.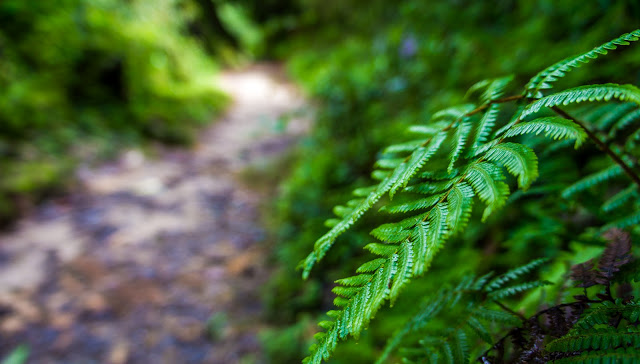 Homesick!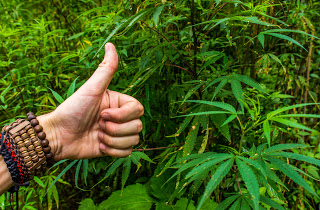 We climbed about 1000 vertical metres from the start position to where we stopped in Chisapani, in about 3 hours. The food was all inclusive so I ordered myself three lunches and got down to business. 🙂
After lunch Ram and I went for a short wander around the hillside paths to look at the view. Can't really complain…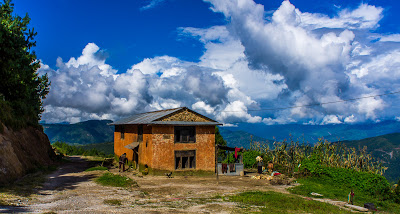 The lodging on the first night was not so impressive. We nicknamed it The Mossoleum due to the mold and moss growing in every wall of the room. The whole place was just damp, I don't think it ever dries out up there. Holly and I spent half the night telling scary stories and freaking each other out. It was awesome – outside was pouring with rain, there was lightning and fog all the way up to the windows, and creepy noises and giant centipedes and mold everywhere. Not the greatest place for a good night's sleep, but more like a set for the kind of movie where two naive backpackers get attacked by a crazy chainsaw wielding local.
I didn't sleep much.
Holly was also great with terrible jokes: Why did the panda have two black eyes? He didn't get enough sleep.
The next morning though I got up early to see this: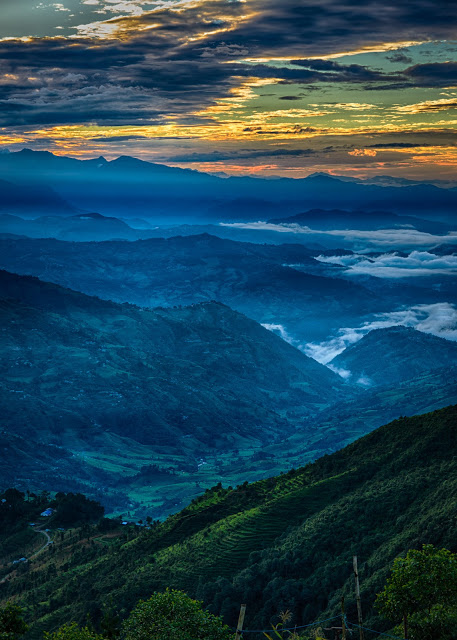 Wow. This is the view from the roof of the hotel:
So I might not have got much sleep, but getting up at 5 was definitely worth it. 🙂
The next day was the big one. We walked 18km over mountains to get from Chisapani to Nagarkot. My pack was starting to feel a bit heavy at this point. I'd brought a bunch of useless stuff with me, but I felt I might as well get a good workout as well as seeing some amazing sights.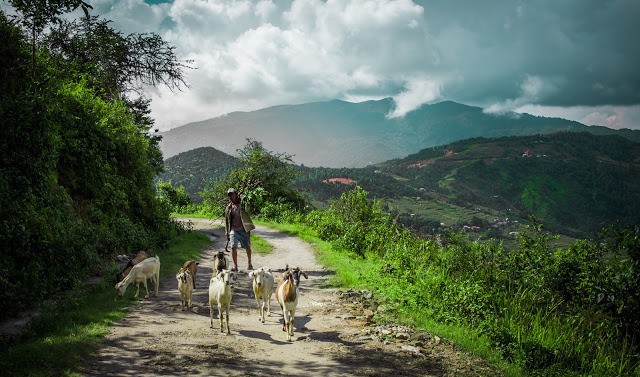 We passed through all these tiny villages, and everyone was so friendly to us. I can't believe how amazing the landscapes looked, I think it was the bluest sky I have ever seen.