Had a nice little break here in Dong Hoi. I got off the bus, wandered around, found some overpriced hotels and finally stumbled randomly onto a hostel. Flash hotel-style room, air-con, only $5.
The town is quite beautiful, if a little sleepy and quiet. Definitely no night-life, and quite hard to find somewhere to eat if you don't start walking in the right direction.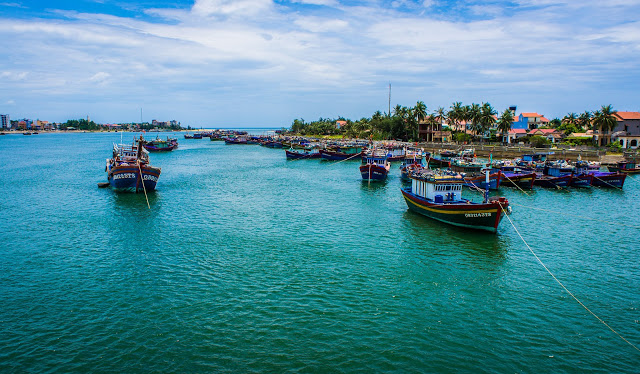 I'd mainly planned to be here to get off the beaten track, catch up on photos and blog posts, and take the slow way up to Hanoi.
Failed on all three counts. 😛
Turns out this hostel is insanely popular, so tons of people arriving / leaving every day. Met a great Welsh couple and went out drinking with them at possibly the only bar in town. There was no one in it when we arrived, but we sat down and started drinking. They put on this dance-remix of the Happy Birthday song. We think this might have been their only English language song, because they put it on again for us when it finished. And then again. And again. Six times in total, about 5 minutes long each time. We were just looking for chopsticks to stab ourselves through the eardrums when they finally put the normal music back on.
Went out to the beach with them the next day and snuck into this resort for lunch and a swim. Not too shabby!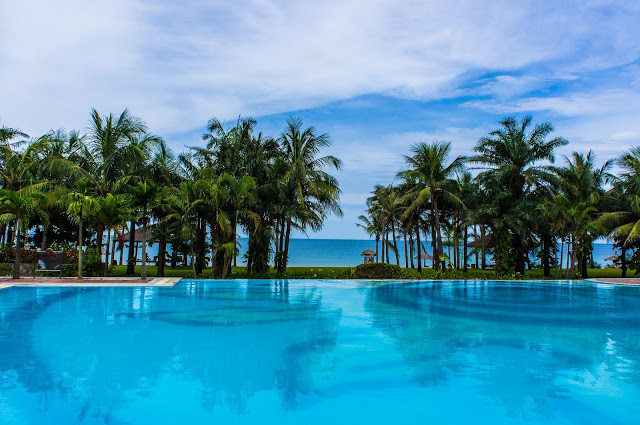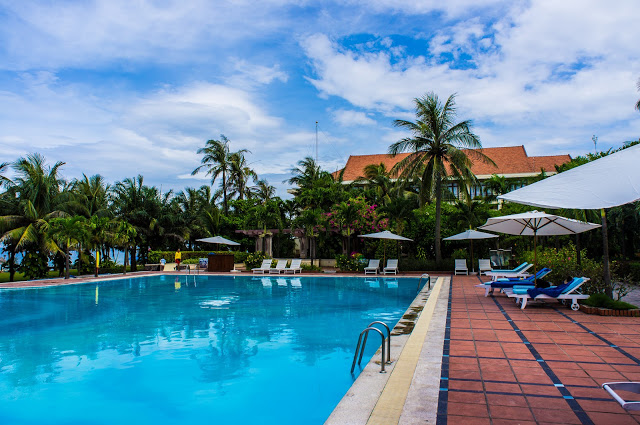 New guy in the dorms last night from Australia. He's going exactly the same way as me, so I'm catching the bus with him up to Ninh Binh tonight. It's further than I was planning on going in one stretch, but my visa runs out on the 8th so probably should get a move-on up to Hanoi and Halong Bay!