Khajuraho is an absolutely beautiful town. Sunny, laid back, full of friendly people and great places to eat. It also has India's most erotic temples. The town itself is pretty tiny, you don't need to get transport to take you anywhere, you can just go for a walk in the beautiful weather.
I got in at 8pm, and had one of the best sleeps I've had so far in India. My room was amazing and the town is so quiet!! Definitely a change from the huge music pumping at Orchha! After my 68kg scare in Nepal, I've started eating a lot better. Every morning is 3 omelettes for breakfast. Gets a great reaction at every place I order. 🙂 Six eggs and a lassi – perfect start to the day.
In the afternoon I wander down to the temples. Not much to say really. It would have been pretty amazing to see them when they were first discovered, completely swallowed up by the jungle. But now it's a finely manicured lawn with seven temples dotted around its perimeter. The workmanship on the temples was amazing, but didn't grab me like the Royal Palace in Orchha.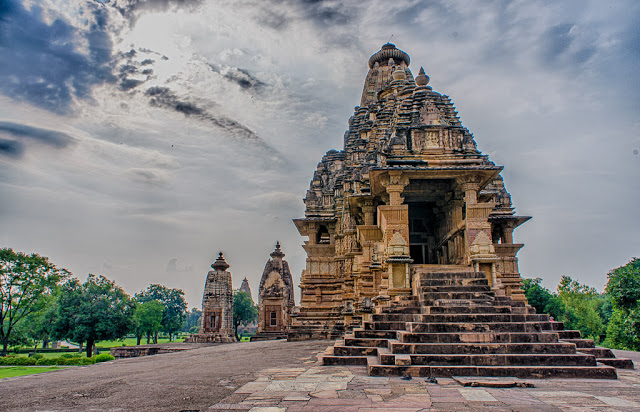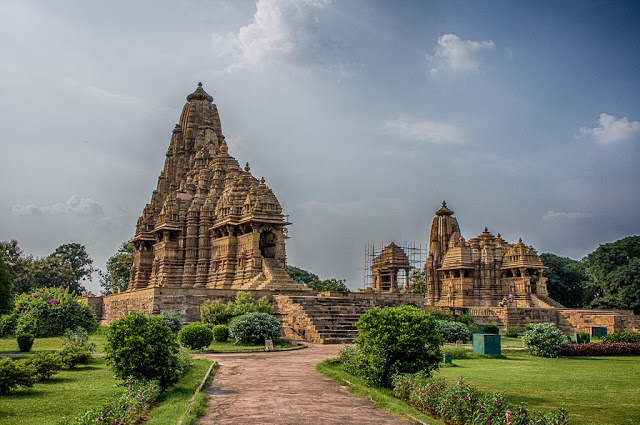 It did however have a lot of nudity:
Kinky!
Apart from the temples there's really not that much to do in Khajuraho, so I mainly spent my time relaxing and getting to know the locals. My favourite guy was Indian Dave. It wasn't spelt "Dave", but it was pronounced exactly the same. I met him lounging around outside my hotel and he invited me out for a drink that night. Since there's nothing to do, everyone just sits on the side of the street and watches the world go by. We went to the village to buy some proper locally brewed whiskey, and wandered down to the lakeside to drink. We sat there with the moon high on the water, and he told me all about his life in Khajuraho and India.
That I think is the coolest thing about India so far. No matter where I go, there's always someone who just wants to sit down and have a chat. When I get on the trains, I see a whole bunch of locals who don't know each other just sit down and start chatting. It's the same when you jump in a shared taxi or tempo – everyone just immediately starts up as if they'd know each other all their life. I can't imagine that happening back home.
So Indian Dave and I are just chilling beside this lake when we hear a commotion behind us. These two middle-aged locals were yelling at each other, and then it escalated into a good old-fashioned street brawl. They're throwing punches and kicking wildly in every direction, and the other bystanders are trying to drag them apart. Khajuraho is freaking awesome!
I spent the next day and a half doing absolutely nothing at all, and it was great. The accommodation was spotless and crazy-cheap, the restaurants were amazing, and the people fantastic. Finally I decided that three days was long enough and got up at 6:30 to catch the morning bus to Satna. I finally managed to figure out the online train booking system so bought myself a bunch of tickets all the way to Indore over the next few days.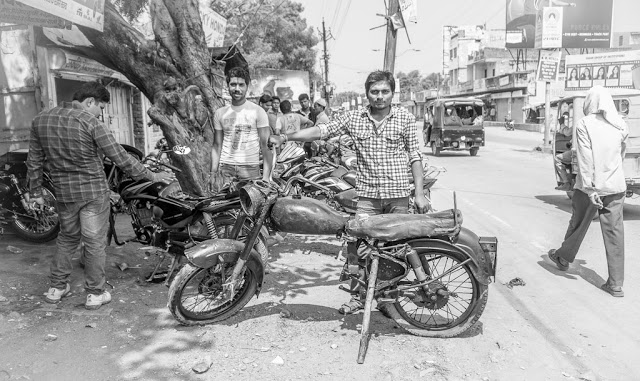 The ride to Satna was great. I met a 20 year-old guy who was off to Panna to sit his police exam. He knew an astounding amount of the local history so he gave me a personalised stream-of-consciousness tour all the way to his stop. Satna bus station turned into train station, turned into Jabalpur train station. And this is where the beautiful experiences in India over the last few days get a bit tainted.
First off I thought I would just find a hotel near the station so I wouldn't have to lug my bag back a long way the next day. There were none. Then a guy offered to give me a ride to a hotel for only 5 rupees. We went to first one hotel – no vacancy, then a second – no vacancy, then a third, and a fourth …. Finally we get to a budget 150 rupee option, absolutely nothing like the 150 rupee accommodation in Khajuraho. The room was passable, but I would have taken anything at this point. We arrange the price, and as he's taking my details down he keeps adding extra upon extra onto the price. I decided I did not like this place so moved on.
After striking out at three more places, I finally found something for 200. It was reasonable until I realised after I'd already paid that there was no shower and no sink in the bathroom. No good, swapped it for another room. There's always a trade-off though, so I didn't realise that I'd just swapped my nice bed for essentially a plank of wood with a stone for a pillow. With dirty sheets. And the bed had bed bugs. My worst hotel room negotiation so far.
The last time I ate was dinner last night, so I went looking for some food, but there were no restaurants or other eateries in the vicinity. Finally I bought dinner from two street vendors. A bunch of bananas from the first and an omelette from the second, served on a banana leaf. I squatted like a gargoyle on the concrete railing of the bridge, and watched the oily pools of garbage wash under me.
Eventually I wandered back and lay awake listening to the mosquitos.