I took the slow train up from Hua Hin to Bangkok, it only cost B44! I'd hoped to meet some other travellers at the station going north but I only ran into groups going south. I am the unconventional backpacker who doesn't conform! It's kind of funny but a little annoying.
I loved the station at Hua Hin and all the little ones along the way. They were full of interesting locals doing their thing.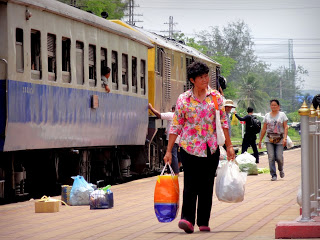 I wasn't sure about the non-airconditioned slow train, but it had windows that opened the entire way up and down so it was plenty breezy and had an awesome view of the countryside.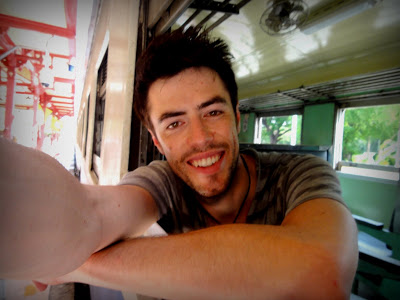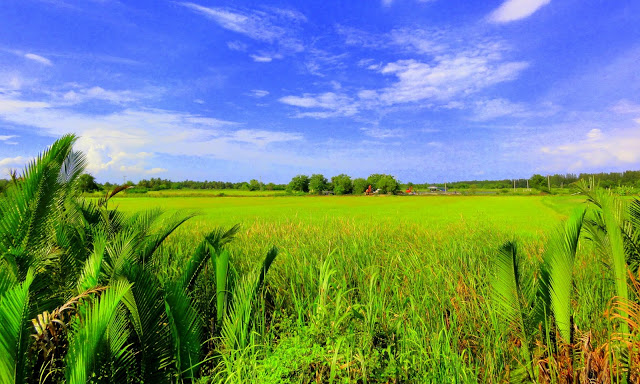 It took about 5 hours to get up to Bangkok going past all these gorgeous small town stations on the way. Bangkok train station was pretty sweet and I took this amazing photo:
Bangkok Train Station
I am super proud of that one!!
Evas told me that when I got to Khao San Rd I had to go and talk to Sophie. She turned out to be an Australian working at a place called Adventure Bugs Travel. She and her co-worker Reece are TOTALLY AWESOME!!!!! I went out on the town with them the first night and their whole group is fantastic.
It's nice meeting new people here but gotta move on soon, way too expensive and the big city vibe gets old pretty fast.